BIO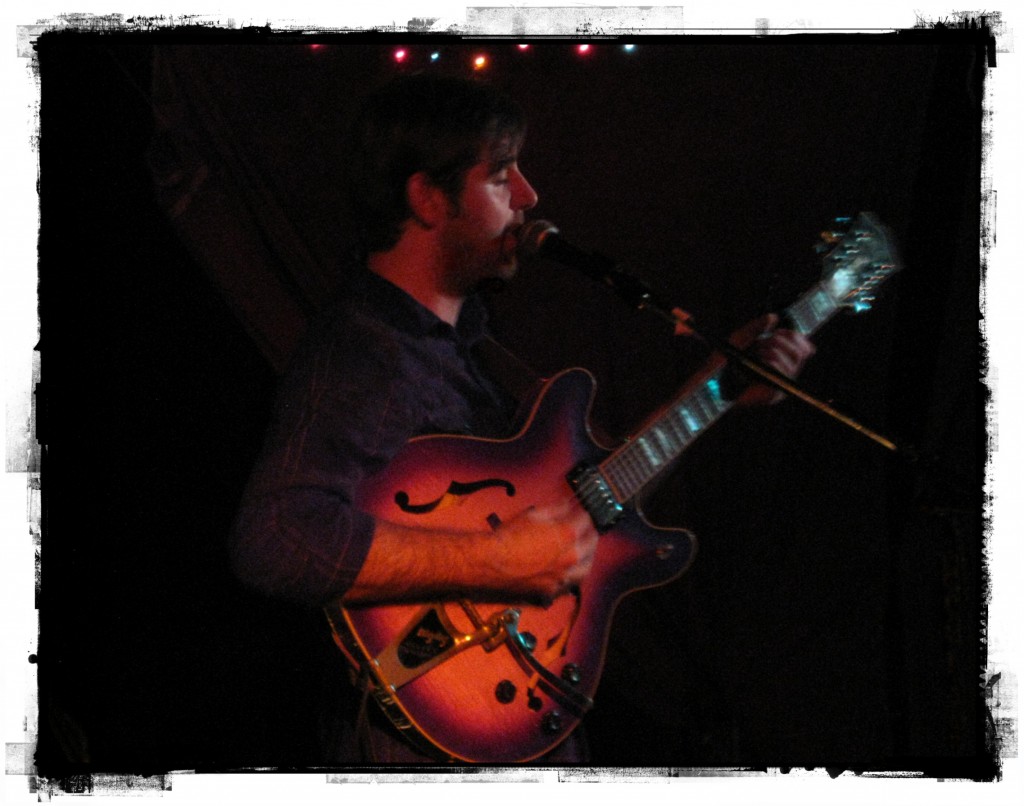 Greg Gibson, a San Diego, California native, has studied voice since he was in high school, although it wasn't until he waited out a forced hiatus—allowing him to recover from vocal cord surgery—that his career took on a voice of its own. After several years playing guitar in San Diego–based Waterline Drift, Gibson set out on a solo career that allowed him to explore the full range of his voice, his influences, and his inspiration.
Gibson's solo debut, 'Black Glass,' (January, 2010) is a collection of honest, heartfelt songs that convey the joy, contentment, discovery, and sorrow of life, love, and loss. Recorded throughout 2009 with engineer Kevin Mankins, the album features Gibson on a number of instruments, exploring new avenues of orchestration, from ambient guitar loops and rich vocal harmonies to vintage keyboards and samplers. 'Black Glass' also boasts a talented lineup of guest musicians who complement Gibson's soulful voice with layers of percussion, brass, keyboards, and guitar. Notable performers include Brian Dall on drumset, Jason Ginter on vibraphone, Miss Erika Davies on backing vocals, and Gibson's brother Bryan on guitar.
Gibson performs regularly in San Diego at venues including The Casbah, The Ruby Room, The Soda Bar, and the Tin Can Ale House. He has toured up and down the West Coast, both to promote his solo album and previously with Waterline Drift, sharing the stage with American Analog Set, The Watson Twins, Luna, The Album Leaf, and others. Gibson has been featured in West Coast Performer Magazine, San Diego CityBeat, the San Diego Reader, and signonsandiego.com, and has been played on Legit Radio, 91xFM, and 94.9FM.
While Gibson is a versatile musician—indeed, his guitar playing often brings his shows to life—it is his voice that is most memorable. As he explained in an interview with Legit Radio: "I have to say I probably favor voice over anything else. I'm a singer at heart."